antennaPRO launch New Range of In-building Mobile Phone Repeaters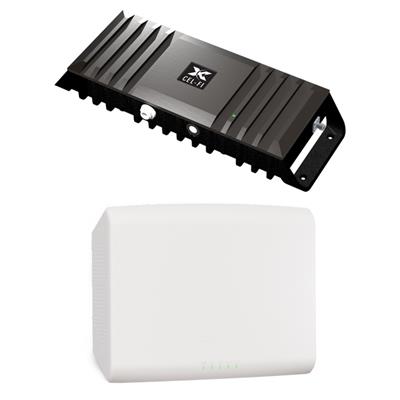 We are delighted to add a new range of mobile phone repeaters to our portfolio. Cel Fi "GO X" and "Quatra" products are designed to improve internal coverage and to support new POC/LTE radio systems where poor signal strength indoors inhibits the system. So here is a bit more about each product:
GO X Cellular POC/LTE Smart Signal Booster
GO X uses award-winning technology to dramatically improve voice and data coverage in up to two bands for 3G, 4G, and LTE. It is designed to improve indoor mobile phone coverage when one bar is available, by allowing an antenna to be used to improve indoor cellular performance. GO X is cost efficient and easy to deploy by an installer, and can be easily optimized and monitored by the innovative Cel-Fi WAVE smartphone app.
QUATRA 1000 3G / 4G / LTE In-building Cellular Solution
QUATRA 1000 is a scalable in-building cellular solution that is both cost efficient and easy-to-deploy, delivering high-quality signal in venues up to 19,000 square metres. It is a hybrid solution that combines the best of active DAS and Smart Booster technologies. It operates in off-air mode or can be integrated with carrier small cell equipment and operated in distributed small cell mode, creating a Supercell. Both products are now available: • Ofcom approved
• Licence Free
• Approved by all UK Network operators
• Simple, easy set up and install
• Managed and monitored by the Cel-Fi WAVE smartphone app
• Provides a major enhancement to short range LTE/ POC radio systems The official launch for this product range will be on our stand at FCS Business Radio on 15th November. We will follow this up with training events. antennaPRO plans to hold stock of all common items to offer next day delivery, as with all our current product range. To find out more about this new product range, download the combined PDF brochure on the side of this page. Alternatively, to arrange a demonstration of these new products, please contact Trevor Wright (Business Development Manager) on 07977 266156 or
trevor@procomuk.co.uk
. 28/11/2018