Directional Couplers (380-2700 or 698-2700 MHz), New!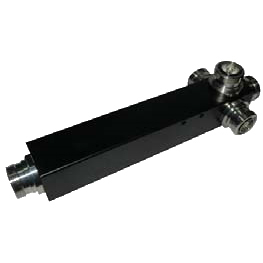 We are pleased to announce a new line of Directional Couplers to our growing Distributed Antenna Systems (DAS) product line. Adding to the previously announced Power Splitters for 380-2700 and 698-2700 MHz, this launch of passive devices complements our extensive range of over sixty available antenna models. Available now with a range of coupling values from 3 dB to 30dB. Each model has the option of N-type, 7/16 DIN and the new 4.3-10 connector. All models are designed and manufactured to focus on delivering best performance.
Features include:
• 380-2700 or 698-2700 MHz.
• 3,6,10,13,15,20 & 30 dB coupling.
• N female, 7/16 DIN, & 4.3-10 connectors.
• PIM3 (2x43dBm) <-153dBc.
• Power rating 400W
• Indoor / Outdoor IP65
Available models:
• Directional Coupler 380-2700MHz PIM -153dBc N Female
• Directional Coupler 380-2700MHz PIM -153dBc 7/16 DIN
• Directional Coupler 380-2700MHz PIM -153dBc 4.3-10
• Directional Coupler 698-2700MHz PIM -153dBc N Female
• Directional Coupler 698-2700MHz PIM -153dBc 71/16 DIN
• Directional Coupler 698-2700MHz PIM -153dBc 4.3-10 To find out more about this product range, download the collected PDF brochures on this page. Alternatively, give our team a call on 01227 743099 or sales@procomuk.co.uk. 03/03/2018