New 5G PROFIN PLUS Mobile Antenna to Debut at the Emergency Services Show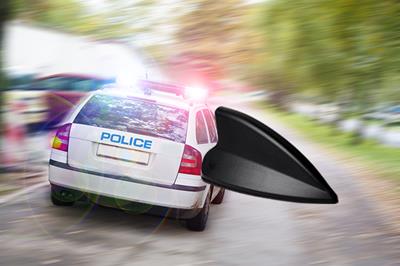 antennaPRO is showcasing its latest range of connectivity products at this year's Emergency Services Show taking place at the NEC between the 18th and 19th September. antennaPRO (Stand H20) will be showcasing several new products, including a new 5G mobile antenna the PROFIN PLUS and a range of In-building mobile phone repeaters.
Designed for public safety and mission-critical networks the PROFIN PLUS is a new advanced 2x2 LTE and WIFI multi-purpose shark fin antenna that has been designed to be future proof and will work on GNSS, GPS, 2G/3G/4G/5G and dual WIFI 2.4/5.8 GHz. The company will also be presenting and showing the impressive range of In-building booster/ repeaters called Cel-Fi Go and Cel-Fi Quatra. Both products are designed to improve internal coverage and to support new LTE radio systems where weak signal strength indoors inhibits the system….which is very timely as the future ESN network will all be run over LTE provided by EE. This presents an ideal solution to boost coverage in Public service buildings and control rooms which are typically in the basement. These innovative products boost signal strength to offer the same or better coverage inside as outside if carefully implemented. antennaPRO will also be showing products from its extensive range of the antenna, duplexer, combiner and filtering solutions from Amphenol Procom. The Emergency Services Show held in Hall 5 at the NEC is the UK's leading annual showcase of the blue light sector, featuring industry exhibitors, live demonstrations, unique learning opportunities and unrivalled networking. This event encourages collaboration, bringing together professionals, government and voluntary emergency response organisations and critical personnel under one roof, with the goal of improving public safety. For more details about the show visit:
https://www.emergencyuk.com
REGISTER FOR FREE TO THE EMERGENCY SERVICES SHOW BY CLICKING HERE!
. If you are attending the show, please visit our stand and speak to our team who will be able to go through our range. If you cannot make the event and still want to find out more, contact our sales team on 01227 743099 or via email at
sales@antennapro.co.uk
. 09/06/2019