antennaPRO Awarded International Sales Accolade from Amphenol-Procom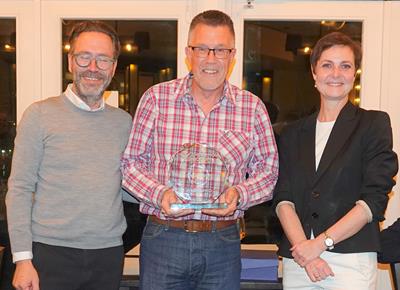 Trevor Wright, antennaPRO's Business Development Manager, collected the 'Best All-Round Performance' award at the 2019 Amphenol-Procom Partner Event.
antennaPRO received the Award in recognition of their growth and results. The partner event took place at the Amphenol-Procom European Technology Centre in Handewitt, Germany. Held between the 24th and 25th September 2019, it saw 22 distributor/partners from around the globe meet and discuss the latest product and initiatives as well as celebrate the Amphenol-Procom brand. Trevor said, 'we were delighted to be recognised for our achievement in promoting and selling such a specialised range of antenna, combiner, duplexer and filtering solutions. The award goes to the whole antennaPRO team for their brilliant work in developing the channels to sell and support our extensive range of products' For further information about how antennaPRO can help your business please contact , Trevor Wright (Business Development Manager), email:
trevor@antennapro.co.uk
. or phone 01227 743099.
Picture shows Trevor (Centre) collecting the award from Morten Dysseholm (Global Sales Director -Amphenol Procom) (left) and Mette Brink (CEO of Amphenol Procom)
15/10/2019