What is the Internet of Things? What can antennaPRO supply my organisation?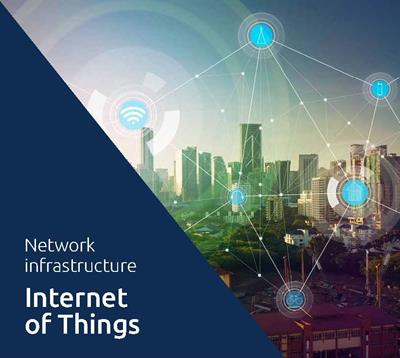 The Internet of Things (IoT) is generally used to describe objects "Things" used to connect physical objects over a wireless or IP network to exchange, store and collect data. The data is collected by sensors (endpoint devices). One of the benefits of the IoT is that businesses have access to more data about their products and their internal systems, and a greater ability to make changes as a result. Manufacturers of all types of consumer and industrial products are adding sensors to the components of their products so that they can transmit back data about how they are performing. This can help companies spot when a component is likely to fail and to swap it out before it causes damage. Companies can also use the data generated by these sensors to make their systems and their supply chains more efficient because they will have much more accurate data about what's going on. IoT is set to grow exponentially across many market sectors including manufacturing, transportation, and utilities. Manufacturers will primarily focus on improving the efficiency of their processes and asset tracking, while two-thirds of IoT spending by transport will go toward freight monitoring, followed by fleet management.
So where do Amphenol Procom come in?
In the IoT network, the connected "things" can either have embedded antennas or external antennas and these will via an IoT base station antenna send and receive data from a network database. With decades of experience in designing and manufacturing products for networks such as GSM, LTE and Public Safety, Amphenol Procom has a strong portfolio of IoT base station antennas that has the same quality reliable performance, even in the harshest of conditions, while providing reliable service for your IoT network. Ease of installation and no maintenance make the Amphenol Procom ideal solution for your organisation.
What Products can Amphenol Procom Provide?
Amphenol Procom has already years of experience with IoT through the global roll-out of Sigfox and LoRa networks. Besides these platforms, Amphenol Procom have been working with global system integrators and mobile network operators throughout Europe and North America for deployment in their local and regional IoT networks offering the following IoT solutions:
IoT Base Station Antennas
Amphenol Procom provide a wide range of IoT base station antennas that are vertically polarised, omnidirectional colinear antennas, covering the 790-960 MHz band. The carefully designed, broad-banded antenna element is sealed in a high quality, glass fibre tube with a low wind load, which ensure the performance is undisturbed by corrosive environments.
IoT End-Point Device Antennas
End-point devices, such as ATM's, smart meters parking meters, refineries or wind farms need a reliable antenna and a high-performance antenna that will last for years to come.
Band Pass Filters for IoT Networks
Some IoT networks require band pass filters to protect a receiver against interference. We offer a wide range of these filters to supplement our IoT base. Amphenol Private Networks has a strong IoT portfolio of base station antennas, external end-device antennas and filters. If you are specifying for a communication system and are interested in the IoT range that we can now offer, download the APN Internet of Things brochure by clicking on the link on the side of this page. Alternatively, to discuss the Amphenol IoT range in depth, contact our team on 01227 743099 or email
sales@procomuk.co.uk
. 05/02/2019