The Important Role Played by Filtering Solutions in a Communication System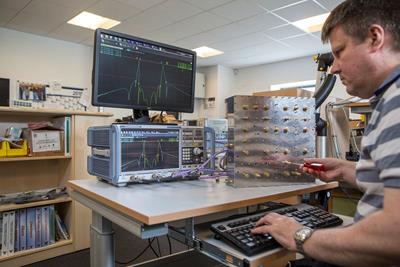 In a perfect world, RF filtering equipment would not exist as radio equipment would transmit/receive the desired signal perfectly. However this is far from a reality as radio equipment, generally built to high standards, has certain tolerances and limitations meaning that other out-of-band signals can be transmitted or received. If such signals are left unchecked, there is a good chance that someone somewhere could be affected (even on your own system), creating a loss of performance. It is the role of RF filters to help eliminate these unwanted signals and to provide optimum performance for your radio system.
What different types of filters are there?
Filters can come in many guises but essentially there are 4 main types: 1. Band pass filters,
2. Band reject filters,
3. Low pass filters,
4. High pass filters. In their simplest form, you can use just one of these but more complex filters can be created by combining different characteristics. Filters can contain just components on a circuit board - as perhaps you would find in an LC (inductors & capacitors) network or, much like many of Procom's most popular filters, contain some sort of cavity or resonator (often multiples of) that are tuned to interact at a certain frequency. These cavities or resonators are generally of a size relative to the frequency wavelength, thus the size/shape can vary quite dramatically.
Factors affecting your purchase decision?
Basically it comes down to a choice of cost versus performance and finding the right balance. Performance factors could include insertion loss (the amount of loss of the desired signal through the filter), attenuation (the level of rejection of unwanted signals) and isolation (the level of signal separation between ports on a filter)…or very often, a combination of all of these. Size could also be a big factor as a filter may need to fit inside or with other equipment. Most filters, whilst having a fairly wide operating band, will be custom-tuned for individual applications. Some filters however are frequency-banded, so no additional tuning/modification work is required. antennaPRO have been supplying PROCOM A/S filters for the past decade. An industry leader in this field, their filters are hand built to demanding standards in their Danish factory and are individually tested/documented, ensuring the highest quality, performance and reliability. As part of our sales service, antennaPRO Ltd offer free tuning (where required) for all new filters purchased. We also offer a retuning service…even for non Procom filters. For more details about our range and tuning services, contact our team on +44 (0)1227 743099 or via email at
sales@antennapro.co.uk
. 15/10/2016