Procom have recently added a new mount to its portfolio of Mobile Antenna products.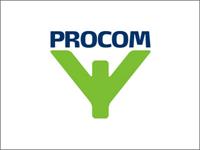 Procom introduces the XG-GPS mount offering a GPS antenna with external antenna for a wide variety of applications including VHF, UHF, TETRA and LTE. The MU 4-XG/… Mobile Antenna for 380-470MHz features. - 4 dB Gain.
- LNA Gain for the GPS is 22 dB ± 2dB.
- The XG-GPS mount offers excellent performance with single hole installation allowing a quick and simple fit.
- Antenna whip with adjustable tilt up to 30°.
- Small footprint for mounting. 05/03/2014