ProNexus GNSS Mobile Antenna for Mobile Network Convergence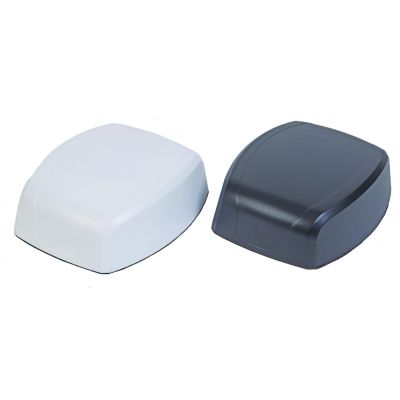 Data is becoming increasingly important in mobile vehicle applications, and LTE, 4G, 5G, GNSS, and Wi-Fi 6(E) will play a significant role in that data stream. Amphenol Procoms new ProNexus GNSS Mobile Antenna is here to provide a solution for present and future RF installations.
The ProNexus mobile antenna is suitable: • Mission Critical Vehicles
• Autonomous Vehicles
• Wi-Fi 6(E) applications The ground independent ProNexus antenna combines all technologies in one low profile unit that offers connectivity for LTE, 5G and Wi-Fi 2.4 and 5.8 GHz, not forgetting the new standards of Wi-Fi 6/6E. The legacy of current and future markets would all be served with the state-of-the-art ProNexus, which includes several key features: • 4x4 MiMo antennas covering 617-960/1710-3800MHz. 2x GNSS and 4x4 or 6x6 dual Wi-Fi at 2.4/5.0/7.2GHz.
• IP69K offers protection against high powered water spray.
• Sleek industrial design minimises its appearance on mobile applications like cars, buses, lorries, etc.
• Fixed with a single through-hole mount.
• Cables are UN ECE R 118 compliant feed
• Available from Q2, 2022 You can learn more about the ProNexus in the Amphenol Procom brochure that you can download from the side of this page. You can also watch a
a short video overview of the ProNexus GNSS Mobile Antenna here!
. If you have any questions or want further information, please call our team on 01227 743099 or email
sales@antennapro.co.uk
. 08/02/2022