New Wideband Indoor DAS 698-4000 MHz Antennas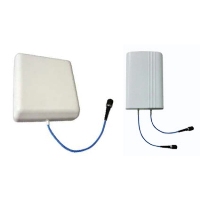 We are pleased to add three new wideband 698-4000 MHz antennas to our impressive product range of Distributed Antenna Systems (DAS) products.
• SISO Super slim (18mm) Omni 698-4000MHz -153dBc N Female gain is 2-6dBi (features the lowest profile in the market, just 18mm!) - Download Brochure • SISO Panel Antennas 698-4000MHz PIM -153dBc N female - Download Brochure • MIMO panel antenna 698-4000 MHz PIM - Download Brochure To find out more about this product range, download the PDF brochures below. Alternatively, give our team a call on 01227 743099 or sales@procomuk.co.uk.
07/03/2018