New DAS 380-2700 & 380-6000 MHz Wideband Indoor Antennas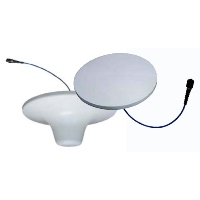 In the growing market where technologies and frequencies collide, ceiling space is cluttered and overall aesthetics of buildings are impacted by the antenna farm on the ceiling. So we are pleased to announce new wideband 380-2700 or 380-6000 MHz low profile antennas for combining public safety and cellular networks…all in one antenna! The new 5086100A, product features an Omni antenna with the lowest profile in the market of just 18mm with a wide band of 380-2700 MHz. Covering all bands from 380-6000MHz in the lowest profile is the 5052460. Each model has the option of N-type, 7/16 DIN and the new 4.3-10 connector.
Both models are designed and manufactured to focus on delivering best performance.
• Wideband omnidirectional antennas covering.
• Super slim 18mm Omni antenna.
• Passive intermodulation < -153 dBc @ 2x20W.
• Low return loss and stable performance.
• Supplied with mounting clamp.
• Used in the indoor distribution of GSM/CDMA/WiFi/3G/4G (LTE) /5G services.
• Compact, lightweight and easy to install. To find out more about this product range, download the PDF brochure below. Alternatively, give our team a call on 01227 743099 or
sales@procomuk.co.uk
. 07/03/2018