Industries where the Cel-Fi product will improve Mobile Phone Coverage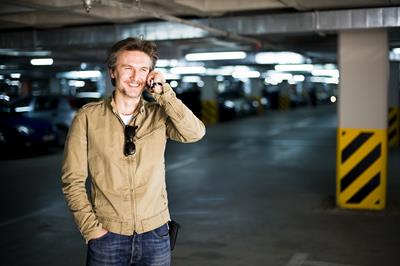 Inadequate indoor mobile phone coverage is still a major problem in the UK and across the globe. This is mainly down to the way network operators design their networks. Other factors including the way buildings are designed, heavy demand and interference also play their part in contributing to poor coverage. In modern buildings it is difficult for a mobile phone signal to penetrate buildings because they meet the latest building regulations with RF reflecting glass or solar reflecting glass. So a lot of modern buildings suffer from poor indoor coverage. But that doesn't mean that older buildings are any better. Older pre-Victorian buildings with thick walls, small windows also suffer with poor indoor coverage with cellular signals unable to penetrate the building. Here we explain some of the issues that poor mobile phone coverage provides to a diverse range of industries and why the Cel-Fi range of mobile phone signal boosters will provide such an excellent solution in improving operational efficiency and also health & safety for employees and customers alike.
Health Care
In hospitals there is a huge requirement for mobile phone coverage. You may have a hospital built in the seventies - but that's not too bad for indoor coverage as building regulations were less strict back then. However, when you have a new wing that meets current building requirements the chance is on the ground floor or in the basement, there will be no cellular coverage because those new buildings will be so well insulated/isolated from the outside world. Dead zones are much more than just an inconvenience. When it comes to patient care, immediate communications are critical. Doctors, for example, do a lot of dictation and file transfers, as well as conferring with other practitioners on wireless devices. Those records can't get lost or dropped. And they certainly don't have time to walk around to find people or a desk phone. The challenge to gain coverage is normally difficult because there are unusually high levels of interference caused by an overabundance of signals from medical equipment, wireless handsets, public address systems, and pagers. Repeaters could be expensive to install, not to mention the time and effort spent on approvals and resolving latency and interference issues and obtrusiveness.
Public Services
There will be a greater emphasis on coverage when the Public Safety sector goes full cellular coverage with the new ESN network. For example, you cannot have a Police Officer running down the street, chasing a criminal into a building. As soon as he goes into the building, he loses all radio comms. So, there will be hundreds, if not thousands of buildings throughout the country with very poor or little cellular coverage that will need to be covered from a public safety point of view. But that's not just for the Police, that's for every Blue light service when they transfer over. Another example could if a police officer is tasked with taking a prisoner to court and is unable to communicate directly with the officer in the holding cell. This could result in delays. Likewise, an administrator working in the basement can't reach the officer conducting an interview in the interrogation room to provide helpful case background. In this instance, a Cel-Fi system would provide quick and easy installation, enhanced safety & efficiency of police operations thus improved mission-critical communication.
Hotel/Several Storey Buildings
In bigger cities, the only way to expand is to build up. Concrete is used in walls, providing the support needed to create a sound structure. This often means a mobile phone signal that is less than optimal in the best of cases, or altogether non-existent in a building basement or underground. You may even find that there is minimal coverage on the first and second floors due to mobile phone signals being blocked by neighbouring multi-storey buildings. A full-blown distributed antenna system is an option, but it's costly and takes up a lot of space. That's where the Cel-Fi product range comes into its own. Cel-Fi GO can penetrate the dense well-insulated areas insulation. The Cel-Fi WAVE platform provides added benefit enabling your team to quickly access real-time performance data and manage the systems deployed throughout the building via their smartphones.
Retail
There are many retail outlets in shopping centres that need good mobile phone coverage for several reasons. An essential requirement is to have a card reader connecting with the bank, and if that cannot be achieved this common form of payment cannot occur. Other retails tools can also rely on mobile phone coverage including inventory checks, measurement checks, customer surveys using IPADS. Staff don't need to be burdened with these technical issues, taking them away from their primary duties with customers who can become frustrated by delays. If these cannot be used, the operation will look unprofessional.
Other areas where the Cel-Fi range may be suitable:
Rural Economy
The Cel-Fi product range is ideally suited to rural business. If you are outside in a city you will generally receive a good cellular signal everywhere because there are more mobile phone masts. So, if your mobile phone loses signal, it will automatically search for another base station, changing frequency band if necessary. However, in the countryside, there are far fewer base stations so you might be outside on the fringe of receiving a very weak signal. So, you may get coverage outside, but as soon as you go inside your building, it won't work.
Warehousing/Manufacturing
Some warehouses/manufacturing plants are built in accordance with the latest environmental standards, so the materials used to achieve the desired sustainability targets for new buildings have a detrimental effect on signal strength, blocking the signal completely in some parts of the building.
Car Parks
Some underground car parks have little mobile phone coverage because of thick solid concrete walls causing safety concerns for customers or residents.
Venues
Most venues are built with concrete floors blocking mobile signals which can lead to poor coverage, poor voice quality, dropped calls, and dead zones providing not only problem for employees but visitors as well.
Historic Venues
Historical buildings generally have poor coverage because of their build. But this does not stop them needing mobile phone coverage to operate, e.g. an organisation like the National Trust would need mobile phone coverage for their tour guides, for their guests, even for the payment machines that may require a mobile phone signal.
Ports
Typically, at Ports you have modern aluminium buildings with no windows (very much a RF reflecting design). So, you have good coverage outside but as soon as you walk inside there is very little or no coverage at all.
Cash Machines
As with many banking organisations, a good number of branch operations are housed in buildings with thick concrete walls that interrupt mobile phone coverage coming into the locations. In many cases, the layout and building materials not only lead to dropped calls, data gateways are also unable to connect to modems. These are just a few of the many scenarios where the Cel-Fi system could provide a credible solution to your business. To download our PDF brochure click on
Industries where the Cel-Fi product will improve Mobile Phone Coverage brochure
.To find out more about the Cel-Fi range of solutions, contact our team on 01227 743099 or email
sales@antennapro.co.uk
. 30/11/2020